Lead Testing at MBHS
Despite an unexpected Spring snow storm on Saturday March 25, MacCanon Brown Homeless Sanctuary (MBHS) had a very successful kickoff of our free Lead Testing Clinic for kids under 10 years old. This crucial addition to our services is offered and administered by MBHS and Children's Hospital of Wisconsin. Undoubtedly it will change the course of life for a great many children in the 53206 zip code, where lead poisoning is epidemic.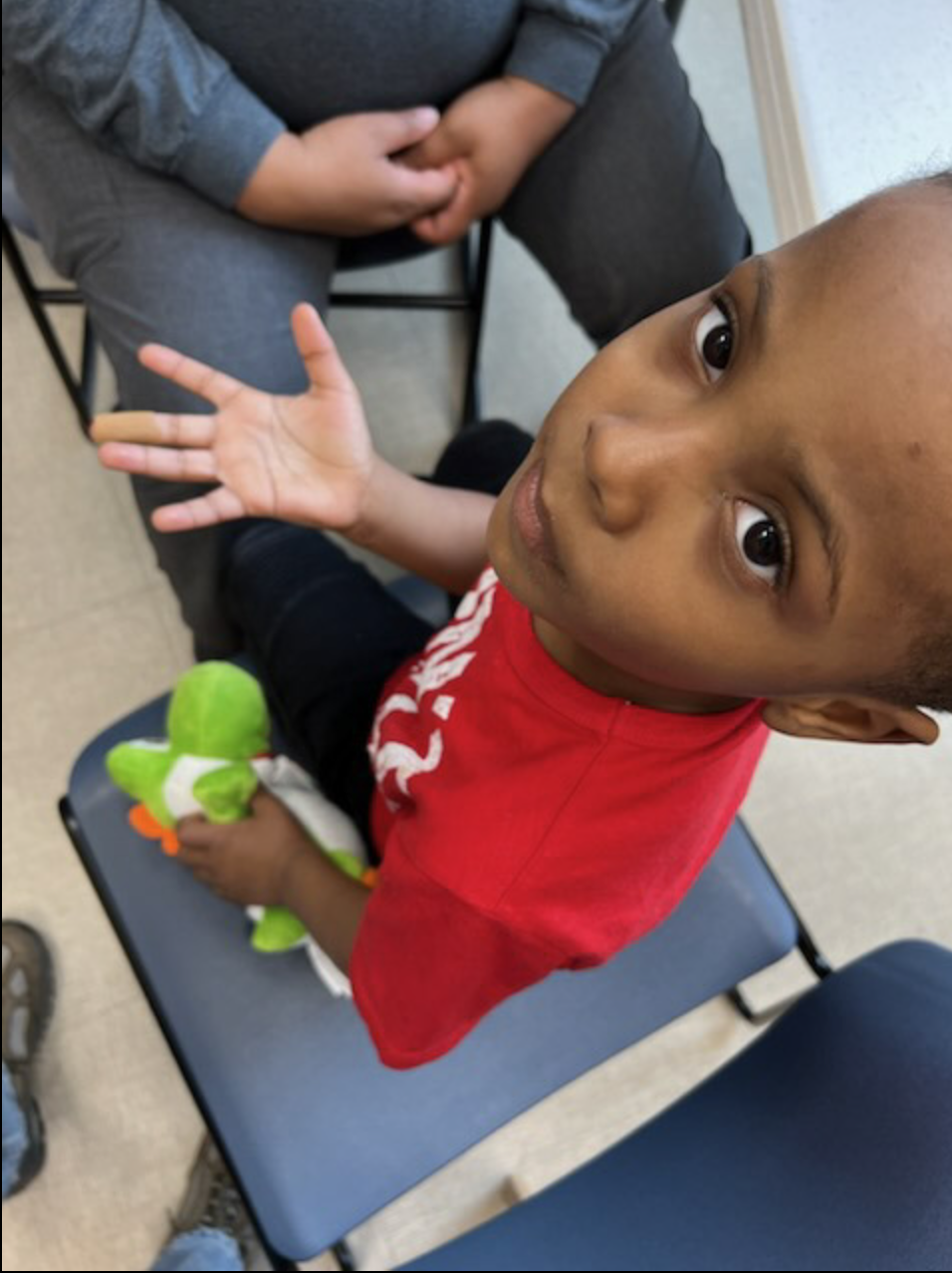 Our plan is to offer weekly lead testing at our Sanctuary building at 2461 W. Center St., and we will assist with follow-up monitoring for families with children who have tested positive for elevated levels of lead.
Under the leadership of Katie Doss, MBHS Lead Program Coordinator, MBHS has implemented a multi-pronged approach to addressing the lead crisis in Milwaukee. Katie provides awareness, education, and prevention activities to our guests, volunteers, and staff. This is work that comes directly from the heart; Katie's granddaughter was hospitalized at age four for having high levels of lead in her blood and still suffers the effects.
"This day was amazing," Katie said. "We had twelve children tested by CHW staff. Each child was given a stuffed animal from an RN during intake to comfort them. We also provided families with Lead Safe kits from the Milwaukee Health Department, nutrition materials from the Coalition on Lead Emergency (COLE), Pick N Save Gift Cards, and a bag of groceries from MBHS. It was wonderful being able to reassure every family that we are here for them."
Anastasia Brennan, Senior Project Manager at Children's Hospital, echoed Katie's enthusiasm. "We are so incredibly excited for the opportunity to partner with the MacCanon Brown Homeless Sanctuary team in providing lead testing for children in the Milwaukee community," she said. "Childhood lead poisoning has been a public health concern for years here in the City of Milwaukee, and testing is an essential step to help families know if their children have been exposed to lead. If a child does come back with an elevated lead level, we are able to partner with the family, the MBHS team, and our Children's team to help support the family in next steps for care and ongoing follow up with their primary care doctor. We look forward to this continued partnership between Children's and MacCanon Brown Homeless Sanctuary for childhood lead testing."
Lead activist and recent guest speaker at our Friday afternoon Lead Awareness session, Deanna Branch, spoke out at a recent public listening session in Milwaukee. The session was called to get community input on how the city should spend the 92.7 million dollars that that remain of Milwaukee's $392.4 million allocation under the American Rescue Plan Act (ARPA). Like Katie, Deanna is a member of COLE and has close family members affected by lead poisoning.
"Lead exposure at even low levels can damage a child's developing brain, and cause life-long, often irreversible, problems that affect education, behavior, and health," said Branch. "No amount of lead exposure is considered safe."
We are proud to offer our Lead Testing Clinic and Lead Awareness Program, essential factors in reducing lead contamination and reversing the effects. We are tremendously thankful to all who have been involved: Children's Hospital of Milwaukee, C.O.L.E., and MBHS staff and volunteers. Tremendous thanks to the Milwaukee Health Department, who provided lead testing kits.