Katie's Corner: Lead Poisoning and Safe Water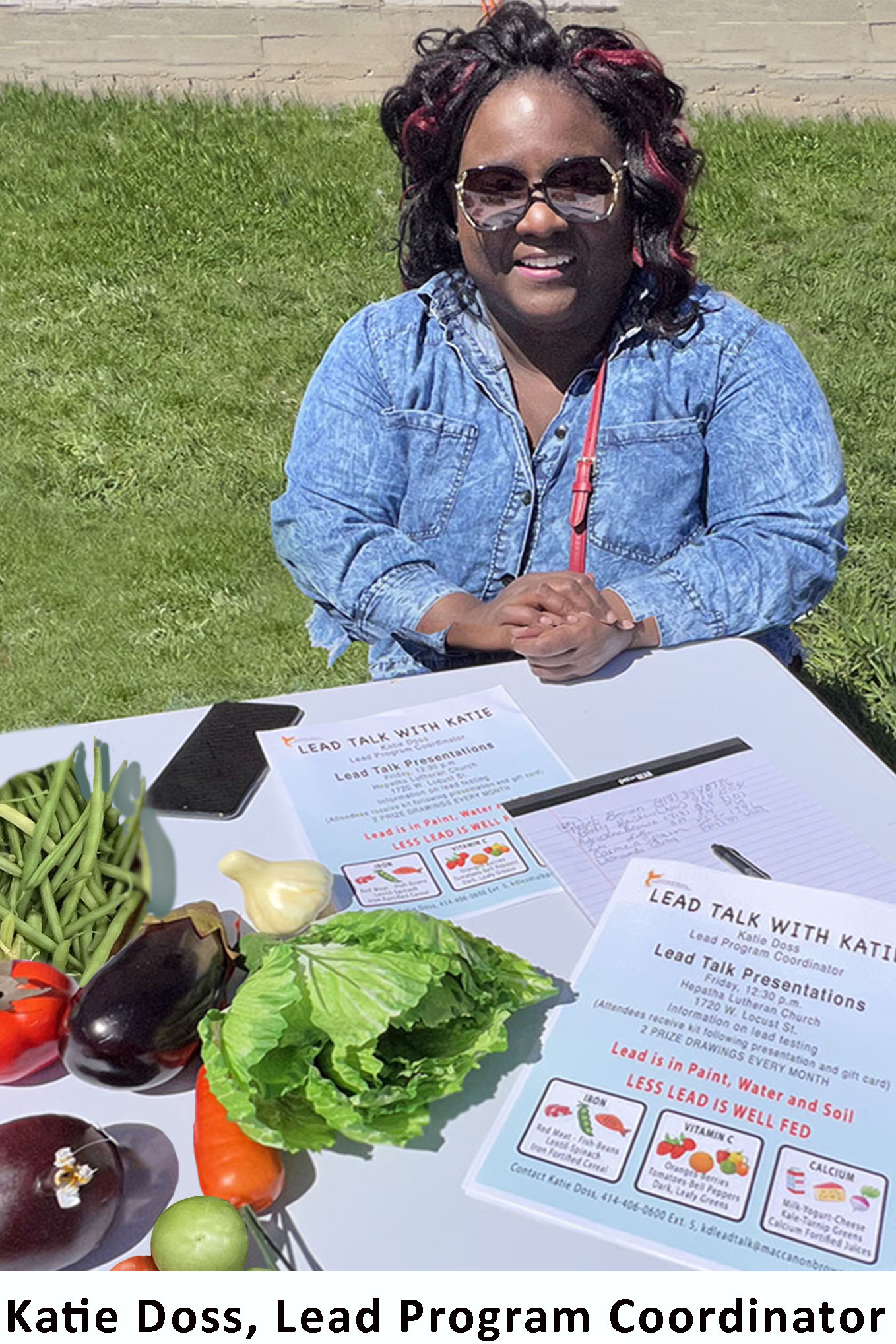 Meet Katie Doss
Katie Doss was a long-time MBHS volunteer, representing us at the Coalition on Lead Emergency, a "collective of nonprofits, environmentalists, educators, doctors, community members, and civic activists" dedicated to making a safer lead environment in Wisconsin by establishing community partnerships. In March 2022, she joined our staff as our Lead Program Coordinator.
Katie provides awareness, education, and prevention activities to our guests, volunteers, and staff. This is work that comes directly from the heart; Katie's granddaughter was hospitalized at age four for having high levels of lead in her blood and still suffers the effects.
During our Fantastic Fridays at Hephatha Lutheran Church, Katie gives presentations on all aspects of lead in 53206, from detection, protection, abatement, and reversing the effects of lead poisoning through nutrition. She mentos a group of Lead Ambassadors, guests who complete training and commit to spreading the word to the wider community.
Katie has also connected MBHS to Milwaukee Water Commons and secured funding for three of our guests to participate in their Water School. Each year MWC brings five community partners to participate in a year-long program to support future water stewards through education, collaboration, art-making, and projects.
In Katie's Corner, she will share with us tips and techniques for a safer environment and better health. If you have any questions, please contact Katie at KDLeadTalk@maccanonbrown.org
Lead Forum
Coming soon: What our testing has revealed so far.
Coming soon: When is it time to test again?