Tutoring at MBHS
"Education is the key to unlock the golden door of freedom."
– George Washington Carver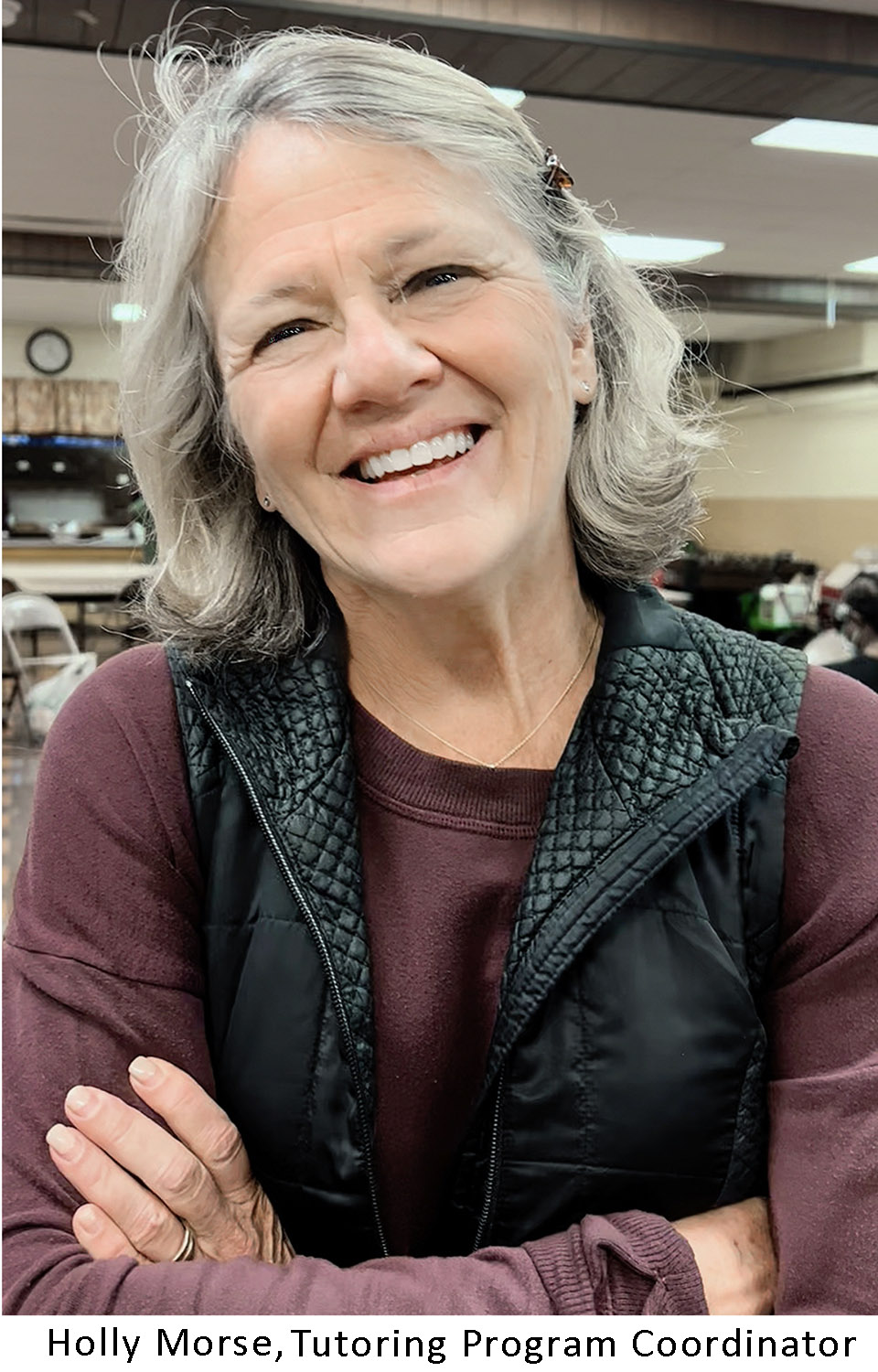 The faces say it best. There is joy in learning. And it is with admiration, gratitude, and pride that MacCanon Brown Homeless Sanctuary's Literacy Program officially began tutoring sessions with our guests on November 11, 2022 during our Fantastic Friday at Hephatha Lutheran Church. This program is a collaboration between our Sanctuary and Wisconsin Literacy Services.
During our first session, four guests received tutoring: three in math and one in reading. They were among the eight who completed the assessment that is required prior to tutoring. Since then, we have had consistent growth as word of our program spreads.
All of our tutors complete tutor training and are bring decades of experience to this volunteer position.
In June 2023, MBHS hired Holly Morse as Tutoring Program Coordinator. Holly served in that capacity as a volunteer since the program was launched. She also serves as MBHS Board of Directors Secretary.
Holly says, "I love being a part of a life-changing organization for all of us involved! With solidarity and transformation at the root of our work, every day is a remarkable opportunity to put faith in action. Being a leader in the MBHS family is an honor and privilege with our common purpose to lift each other up and create a bit of heaven on earth. As coordinator of our tutoring program, it is especially rewarding to celebrate the success of our students in improving their math and reading literacy!"
On May 26, we had our first Achievement Recognition Program day at Hephatha. Ten guests received certificates for their achievements: one Outstanding Student, five Consistent Commitment, one Motivated to Grow, and three Working and On Their Way. Each tutee also received a monetary award.
For more information on our tutoring program, please contact Holly Morse.