Get Involved
We'd like you to get to know us; we invite individuals and groups to get involved with our Mission to create a mutually rewarding relationship. We can tailor an Immersion Experience for your community, school, or faith group to experience our Mission in action. We welcome new partnerships with individuals and organizations who wish to learn more about us and support our work.
We are actively looking for qualified people to fill these volunteer positions:
Retired licensed nurses to join the already formed MBHS team of volunteer nurses

Person to coordinate and manage volunteer drivers for pick-up and delivery of donated furniture.

Persons who enjoy gardening to participate in our Garden Team.

Behind the scenes volunteers to work from home assisting with internet-related record-keeping.

The MacCanon Brown Homeless Sanctuary is committed to the safety of all volunteers. We stand in a track record of 28 years of safety and solidarity.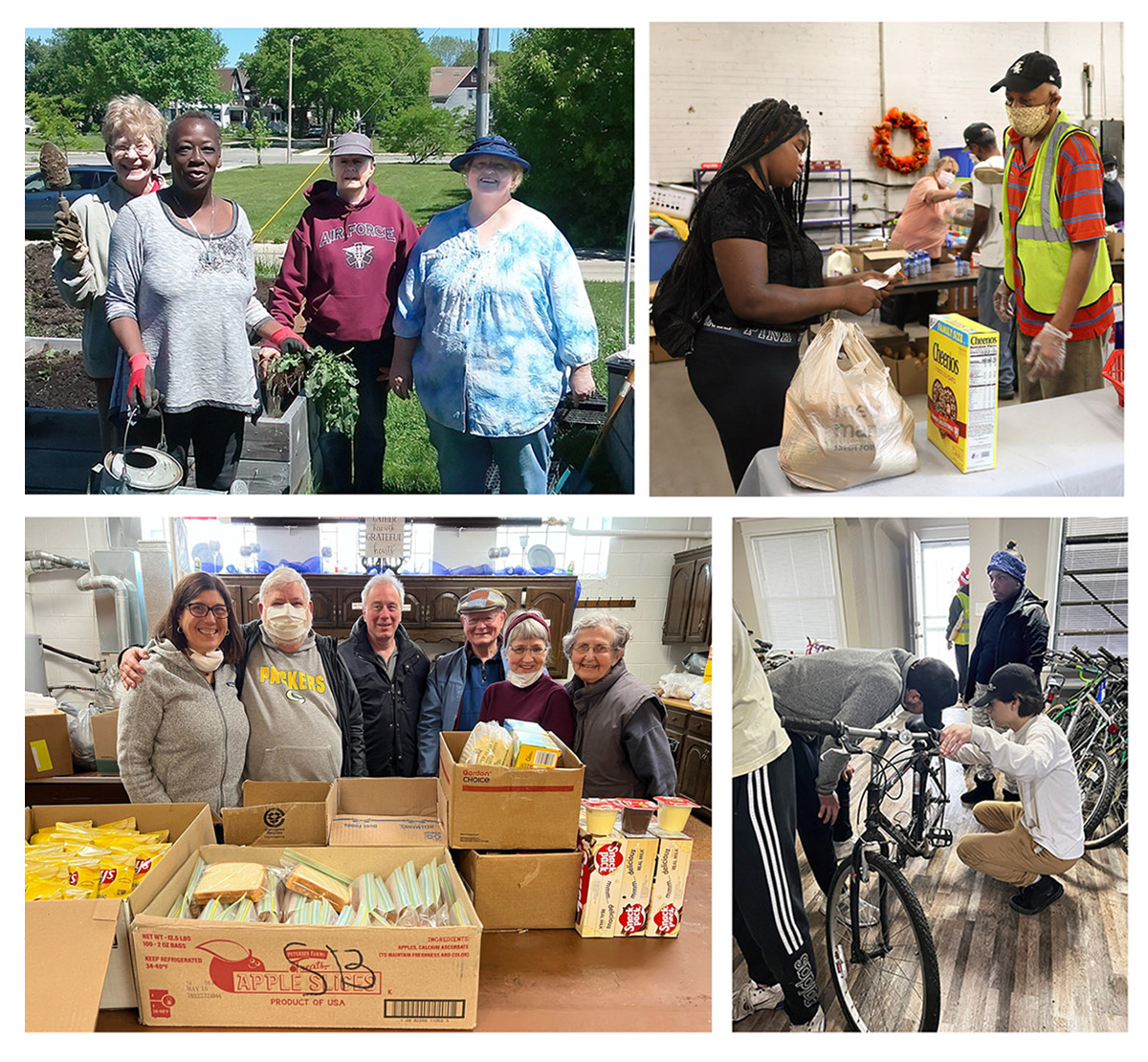 Current High-Need Donations
CLOTHING AND BEDDING, ETC.

We cannot accept general clothing at this point. However, we always need new or gently used underwear for both genders, all ages: men's boxers & T-shirts, women's panties & bras. Long underwear and warm socks are also needed during the colder months.
We especially need larger clothing sizes (XL-4X for men & XL-3XL for women.)
In the warmer months ponchos & rain jackets are needed, and in winter we request winter jackets in good condition as well as warm gloves, boots & snow pants.
Please do not donate items that are unclean, ripped, or that advertise alcohol, guns, or marijuana or show unacceptable language.
Our needs for bedding are bed-size quilts & blankets, sheet sets (particularly queen & king sized), pillows, & sleeping bags. Bath towels are also needed. We request that these items be clean and in good condition.

HYGIENE AND GROOMING NEEDS

Deodorant, shampoo & conditioner, bar soap and body wash, toothpaste & toothbrushes, Vaseline, lotion, disposable razors & shave cream, lip balm, hand soap, alcohol-free mouthwash,
sunscreen, hand sanitizer, Kleenex, bandaids, nail clippers, female sanitary products & adult depends are always needed. We also have a great ongoing need for baby diapers (all sizes) and baby wipes.
CLEANING SUPPLIES & HOUSEHOLD ITEMS
Laundry & dish detergent, spray cleaners, paper towels, disinfecting wipes, bleach and toilet paper are always needed. Crockpots, toaster ovens, hot plates, pots & pans and irons would be greatly appreciated as well. Fans in the warmer months & heaters in the winter are greatly needed.
* Please do not donate holiday decorations, adult books, movies, china or household decor. We do accept Children's books, toys & games.

WHEN AND WHERE TO DROP OFF DONATED ITEMS
The ideal drop off time is from 10:30 a.m.-1:30 p.m. on Tuesdays in front of the Sanctuary building at 2461 W. Center St.
You may stay in your vehicle while volunteers assist in unloading. Please call 414/404-0600 with questions or to make other arrangements.
If one prefers to order supplies online, you may have them shipped to: MBHS co 15000 W Mark Drive New Berlin, WI 53151.
WE ARE NO LONGER RECEIVING DONATED ITEMS A HEPHATHA CHURCH.

To schedule a group visit, or to contact us about other ways to get involved, please go to the Contact Us page
To learn more about our volunteers or to fill out a volunteer interest form, please visit our Meet Our Volunteers page.