Get Involved
We'd like you to get to know us; we invite individuals and groups to get involved with our Mission to create a mutually rewarding relationship. We can tailor an Immersion Experience for your community, school, or faith group to experience our Mission in action. We welcome new partnerships with individuals and organizations who wish to learn more about us and support our work.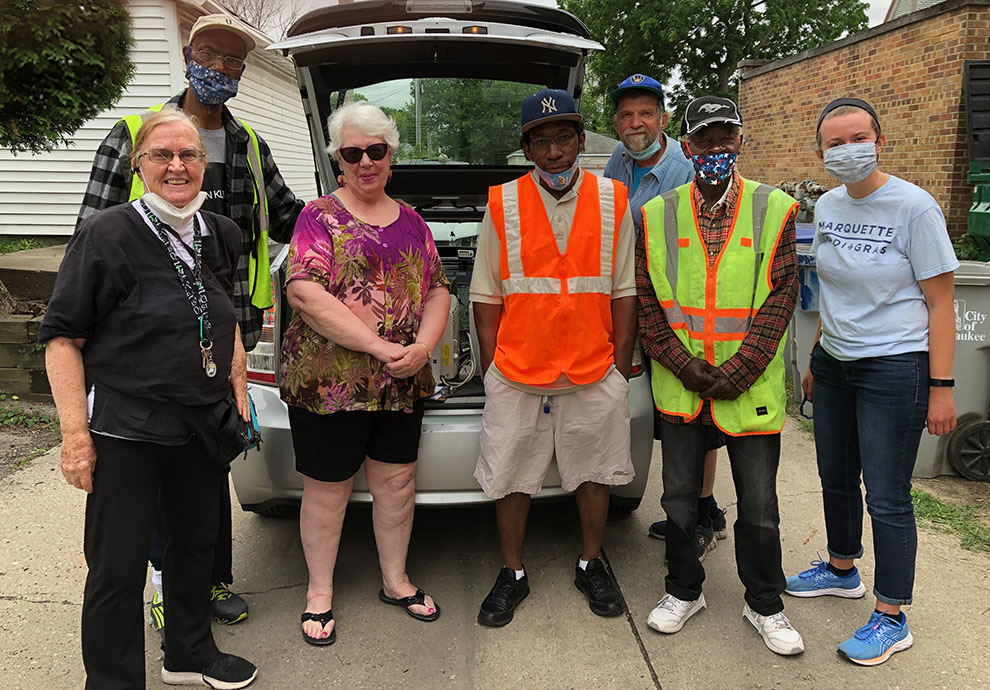 We are actively looking for qualified people to fill these volunteer positions:
Retired licensed nurses to join the already formed MBHS team of volunteer nurses

Person to coordinate and manage volunteer drivers for pick-up and delivery of donated furniture.

Persons who enjoy gardening to participate in our Garden Team.

Behind the scenes volunteers to work from home assisting with internet-related record-keeping.

The MacCanon Brown Homeless Sanctuary is committed to the safety of all volunteers. We stand in a track record of 28 years of safety and solidarity.
To schedule a group visit, please reach out here.
To learn more about our volunteers or to fill out a volunteer interest form, please visit our Meet Our Volunteers page.
To contact us about other ways to get involved, please send up an email. Contact us
What's Inside: